MOUNTFORD GROWING COMMUNITY is a community organisation creating an edible garden and strengthening community intergenerational cohesion and health within Mountford Estate, Hackney, London. It is a voluntary organisation run by local residents and anyone is welcome to join. We are creating a community garden with edible flowers, herbs and fruit bushes and trees to encourage pride in our local environment and give access to low cost healthy food.
Throughout the year we will have communal planting and digging days, fruit and herb picking days, workshops and the chance to share skills and recipes that use the food we grow. We will be inviting local residents to select the edible flowers, herbs and fruit bushes to ensure that this garden caters to the tastes of people from all different ethnic backgrounds where people may have different culinary cultures.
​
Powered by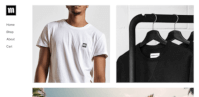 Create your own unique website with customizable templates.